Wednesday, June 23, 2021

Download the PDF files from the 2021-2022 Academic Year Page.
Friday, June 11, 2021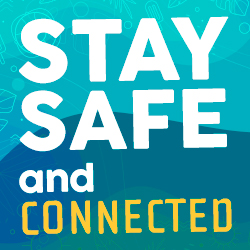 As we move into summer break, please remember to take time to enjoy the outdoors with your families while staying safe. While it is a time to disconnect from technology, we encourage you to check your emails for important updates throughout the summer, follow our social media and periodically visit our News Section of our website to stay informed.
Friday, May 14, 2021





Looking Ahead

Friday, June 18, 2021 School office closes for the summer

Monday, August 2, 2021 School office reopens

Week of August 9, 2021 Teacher Assignments will be announced

Wednesday, August 11, 2021

Meet Your iPad Day (New Middle School Students)
9:00 a.m. to 12:00 p.m.

Monday, August 16, 2021 Virtual Parent Orientation Meeting 7:00 p.m.

Wednesday, August 18, 2021 First Day of School for all grades

Tuesday, August 24, 2021 Virtual mandatory sports meeting will be held on Tuesday, August 24, 2021 at 7:00 p.m.