Friday, May 13, 2022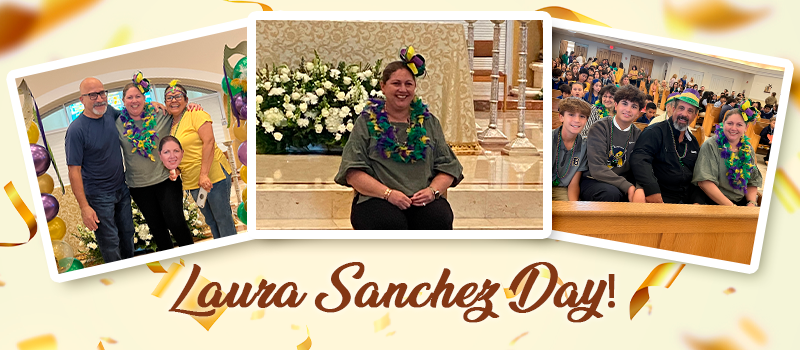 It took weeks and weeks of secret planning but today we came to celebrate Laura Sanchez Day. After 22 years at OLOL, we could not allow Mrs. Sanchez to say goodbye without the Jaguars coming together to show her how much she is loved. Our room parents and school families conspired together to make sure she did not find out. Each grade planned something special for Mrs. Sanchez.
She was definitely surprised. It was a joy to see such happiness in Mrs. Sanchez's face but also in our Jaguars' faces. Our Jaguars took pride in singing, dancing, reciting, and gifting Mrs. Sanchez. These small actions do not compare to the love and compassion she gives day in and day out to each OLOL Jaguar.
Thank you to all the parents who joined us today. Thank you to our teachers, students and staff for making this event amazing. And a special thank you to her family who joined us to make today memorable for Mrs. Sanchez.
More photos: